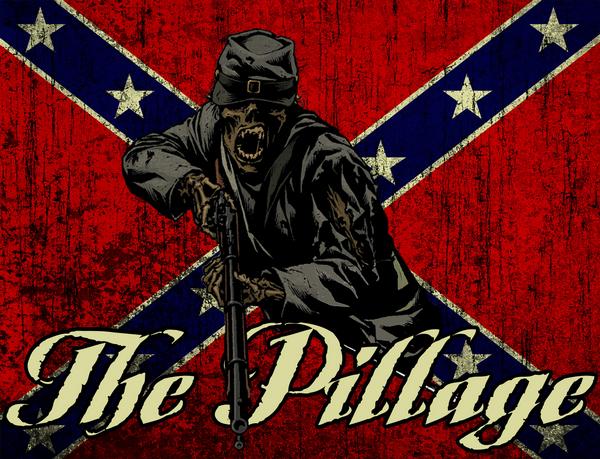 1. So can you introduce your band, short history, members and how you met each other?
Right now we're going through slight changes in the band's line-up but the main three that started the band are Jesse(drums), Rob(Guitar), and myself, Josh(Guitar and lead vocals). We've been playing for about 5 years now. We met each other in high school.

2. When and why came the decision to start the band and why you choose name The Pillage?
We all liked the same music and went to shows together and decided thats what we wanted to do. The name wasn't anything special. We we're younger and thought it sounded cool and we all liked Vikings. It originally was The Pillaged but we didn't like the idea of us being plundered and raped so we just changed it to "The Pillage."


3. Have any of your members any experience with playing in other band?
Not any serious ones. The other guys recently started Posey and the Party Pirates with our friend Posey on lead vocals.


4. Your music is very melodic, when you take inspiration? And who is responsible for music and lyrics?
We all put something into the songs. I usually bring something to the other guys and they put it all together. We don't really try for our sound. We just write songs and they end up the way they are. Our influences range from the Anti-Heros to Lynyrd Skynyrd.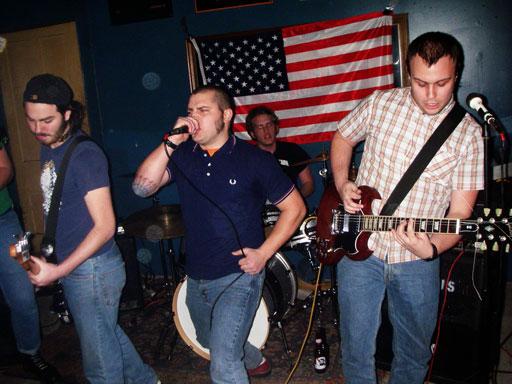 5. Your lyrics are very patriotic and military oriented...can you tell us anything about your views? And are you members of US Army?
We love our country and who we are. I'm in the Georgia Army National Guard.


6. Your CD/LP was released on DIM Records...how are you satisfied with that label and do you prefer CD or LP?
Dim records did a great job and we're proud to be working with them. I personally like LP's better.


7. You come from Atlanta...can you tell us something about the scene here? Bands worth hearing, venues, pubs, crews...etc?
The scene is up and down. I haven't really been around lately because I just returned from training. There are a lot of good bands here. One of my favorites is the Loose Skrews.


8. In Europe we are fans of football (soccer as you said haha), are you supporting some team also (basketball, hockey, baseball...)?
Yeah, we love baseball and our team is the Atlanta Braves!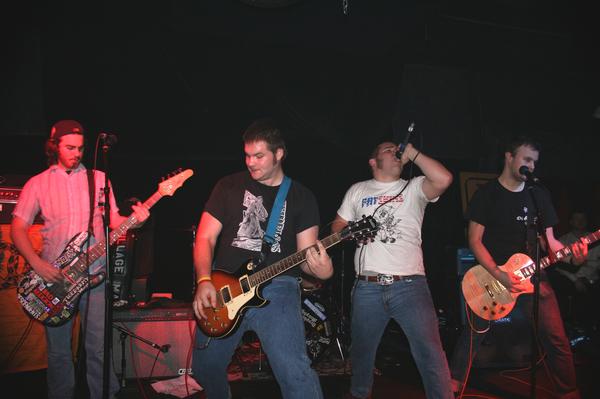 9. What about the gigs...do you like playing live? And it is problem for patriotic band find place for playing?
We love playing shows. Everything we do in life is to support the band and continue playing. We don't seem to have a problem playing shows being a patriotic band. We live in the South and its pretty patriotic in general down here.


10. What about your stuff like CD´s , T-shirts etc...where we can buy it?
Dim records sells them, Pure Impact, etc. We're out of shirts now but keep checking the myspace for when we get more in. Should have koozies soon too!


11. Plans for the future...
Keeping the faith, keep doing what we're doing, having a good time and hanging out with good people.


12. Words on the end...
No matter the delays we have, we're never going away nor changing our patriotic stance for anyone. We're all about having a good time and a cold beer. Keep supporting the scene and smaller bands. Thats about it.