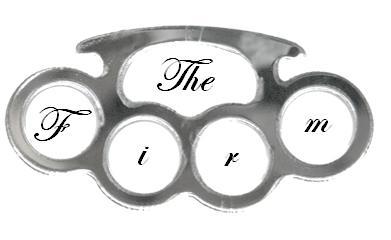 1. So first is classic question, tell us something about your band, members, brief history and how do you met each other.
Mike: I met Ron at a pub in Rotterdam some year ago and we became friends. We were always busy drinking beer, Jagermeister and talking about music. So at one day in 2009 we decided that is was time starting our own band. I had totally no experience with making music, Ron was in other bands earlier as a bass player. We talked about it for months and finally we found a guitar player (Gijs) who had not played for years and a drummer who I didn't know at all. We went practicing for a few months till the drummer decided to call it a day. Oi! music wasn't exactly what he wanted to play.
This year in January 2010 we found Jesse ready to do the drum part for us and since that moment we went practicing again. Everything went well and we started doing our first gigs. Recently Jesse quit the band as well so we had to find ourselves another drummer again. We came up with Ed, a friend who we all know. This is the formation nowadays!
2. When and why came decision to start the Firm and why that name?
Mike: We used "The Firm" since we started in 2009. Our first drummer came up with the idea calling our band "The Firm". Pretty strange because he didn't knew anything about Oi!-music or football. Coming up with our name and leaving the band is probably the best he has ever done for us.


3. What are your musical influences, who is responsible for writing music and lyrics?
Mike: My musical influences are bands like Condemned84, Combat84, Bakers Dozen, Golden Earring, TMF, Skrewdriver, Exploited, Oppressed, Partisans and Kill Baby Kill. I wrote most of the lyrics. All the lyrics are for real, no fantasy stuff just real life.
Gijs: My list is not so different to the list of Mike but you probably can add Cock Sparrer. Bonecrusher, etc. etc. etc. here. I wrote some of the lyrics and some of the music. Ron wrote most of the songs.


4. What about some solo album? I know you are planning split album with The Pride...who will release it and when?
Gijs: A solo album would be great of course, but when we played our first gig with The Pride, they came up with the idea to do something together. So we had to make a decision, use our first songs for our solo album our use them for a split with The Pride. It was a quick decision to make , The Pride hasn't recorded for years so it's an honor for us to make a CD with them. It will be released on Motherfucking Sounds . The other songs we will use to release on vinyl or something on Support Your Scene (Mikes Label). When the split with The Pride will be released is not exactly clear right now. But probably in December or January.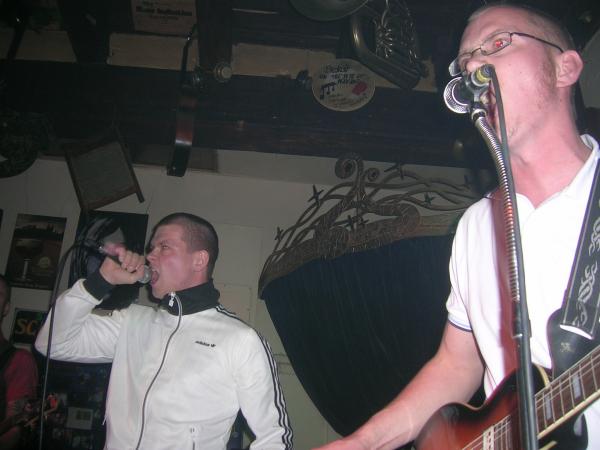 5. What about the gigs, how many have you play yet? And is still problem in Holland with so called "techno skins"? Tell us something about this problem?
Gijs: We played about 7 gigs right now and there are some upcoming. One of my favorites was when we played with The Business in Rotterdam. The place we played (The Exit) was not so big and it was stuffed that night with all of our friends and other locals. It was nice to play a show in a small setting with a band like the Business. The "techno skins" in Holland are in my opinion not really a big deal anymore. They don't show up at our shows and most of them don't dress up like Skinheads anymore so problem solved I would say.
6. Netherlands has many good bands like Discharger, Razorblade, The Pagans, Evil Conduct etc...can you tell us something more about the scene in your area? New bands, crews, zines, pubs etc..
Gijs: The scene in Rotterdam is a group of skinheads, psycho's and punks together that exists for years. I'm originally not from Rotterdam but from the southwest of the Netherlands, but I moved there 4 years ago. In Rotterdam these subcultures go together because nobody gives a fuck about the difference in political opinions, that's the secret I think. Some new bands in this area are The Patrons (our ex-drummer Jesse plays in it). Besides the Firm that's about it I think. Some pubs we like to visit are: Café Verburgh, Tiki's, De Grauwe Hengst, Melief Bender, etc etc etc. Mostly the pubs we visit are small authentically pubs.
7. Your name is bonded with football? Are you interested in terraces subculture and who are you fans of?
Gijs: It's a good question! I support Feyenoord, the biggest club in Rotterdam. Ron and Mike Support Sparta, the oldest club in Rotterdam. At this moment both clubs play like shit so we're all in the same position now. I think we have one song about football, but maybe we will write some more in the future. I think the Firm is not only about football it's about the firm we are in Rotterdam!


8. When could we order your stuff like T-shirts, future CD etc...?
Mike: T-shirts cd's and other merchandise of the Firm and some other bands can be ordered at Support Your Scene Productions. That is my record label I started in 2008. We are busy with printing T-shirt at this moment.
Gijs: So wait a little longer and you can order them!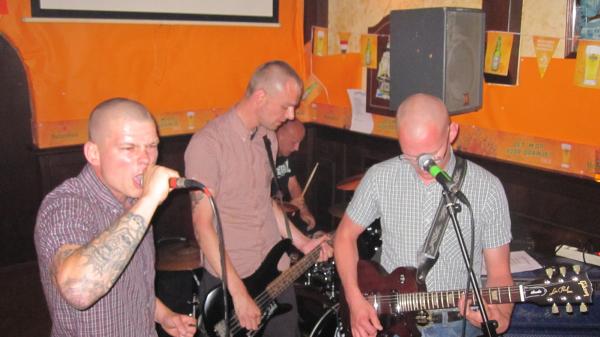 9. What should we do to organize your gig? What are your requirements?
Mike: It would be great if you want to organize a gig for us in Czech. We don't ask many except for the costs we are going to make traveling, a hotel, free drinks and a good time.. Haha, that are my conditions, don't know what the rest of the band needs.
Gijs: The same here, a good time is the most important thing. If we can call it even it's ok! If you want to get rich you must not start an Oi! Band.
10. Do you know anything about Czech republic and scene here?
Mike: The only thing I know about Czech republic and the scene there is Disdainful, which I like very much.
Gijs: I don't know shit about your scene but it would be nice if there came up a possibility to explore it!
11. Plans for the future...
Gijs: Write some new songs when Ed has learned all the old ones and play a lot of gigs. And of course when we wrote enough we will make a solo album.
Mike: We have enough plans, you'll be updated when something is up.
Our first goal at the moment is playing as many gigs as possible to get some more experience


12. Last words...
See you soon in the Czech rebublic!