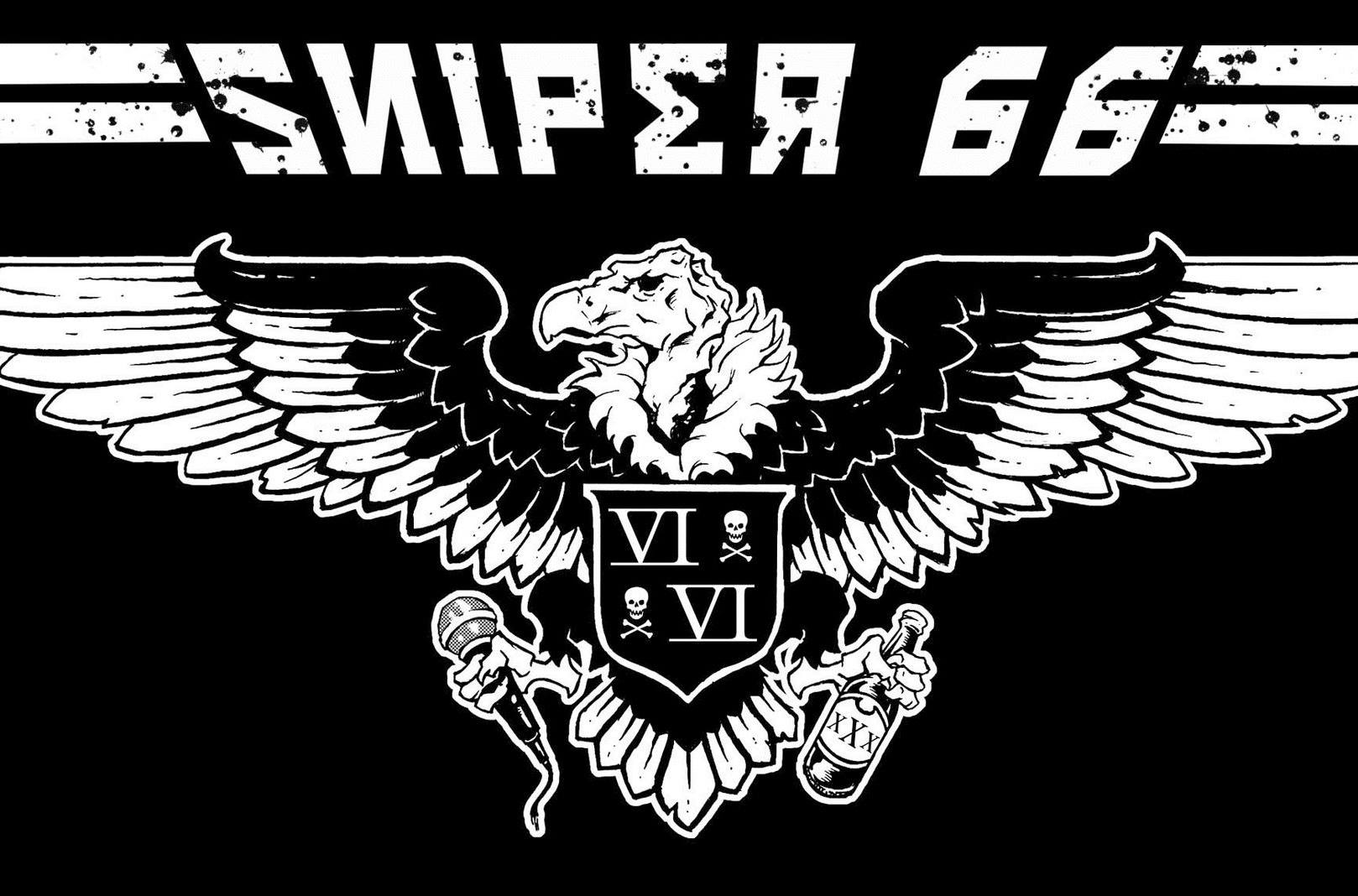 1. So at first you can introduce your members (age, hobbies, work, etc...) and tell us how you met each other?
I'm Dylan, the lead singer/guitarist. I'm 30 and a hair dresser. Jeff is our bass guitarist/vocals. He's 26 and a cook. Jeremy is our lead guitarist/vocals, 27 and a master electrician. Finally, April is our drummer, she is 31 and a printer/graphic designer. Obviously we all enjoy music, but on top of that, Jeff and I love American and European rules football. I love the Buffalo Bills and Liverpool FC, while Jeff supports the Kansas City Chiefs and Tottenham. April Skateboards and plays in a few bands, I'm not sure she has much extra time for other hobbies. Jeremy is kind of a whiz with building things. Our merch booth and his guitar cab/head are both custom builds by him.
2. When and why came the decision to start the band and why did you choose name Sniper 66?
We started the band in the summer of 2009. Jeff and I knew each other before from when we both lived in Dallas. I had just moved to Austin and was looking to start a new band, and Jeff's old band had just stopped playing. We went through quite a few members before landing with Jeremy on guitar in 2012 I think. He used to play in a band from Abilene (small town outside of Fort Worth) called Last Rate Service that we used to play with in bands back home. When he moved to Austin, we were looking for a new guitarist so it worked out just right. He was a perfect fit. April started out as a fan that introduced herself at a show. She played in a band called Fight Plan that we started booking shows with, and she quickly became a good friend. When we were forced to fire our last drummer, we asked her to come try out for us. She fit right in and we hopefully have found our final line up. The name actually is a reference to a tragedy that happened in our town Austin Tx in 1966 when a former sniper Charles Whitman climbed a clock tower at the University of Texas and started firing on students and pedestrians near campus. He was a sniper, it happened in 1966, hence Sniper 66.
3. Have your members any experience with playing in other bands?
My first band was called Jiz and the Jerkoffs, we were terrible, and then I played with a band called The Wayward Boys, again, it was fun, but not quite what I was looking for in the long run. Jeff played with a band that got a decent amount of popularity in the 00's called The Residuals but they broke up shortly after he joined the band. After that, the lead singer and Jeff started a new band in Austin called Spitting Bullets, but they were short lived. Jeremy played in a couple bands in Abilene called Conspiriocity and Last rate service, but being from a small town, they didn't get very much acclaim. April has been playing in bands all over the place. She lived in California and Alaska before moving to Texas so she played with people in both states before. Before joining Sniper 66 she was playing with Fight Plan, who she still plays with today.
4. Can you tell us something about your discography?
We released our first S/T album in 2012. Since we have been on a few comps like "FYWROK", Texas the Oi! Comp, as well as a split with Lord James from Berlin. We also just released our second album called "Caput Lupinum" which we released literally a week ago on April 25th 2014.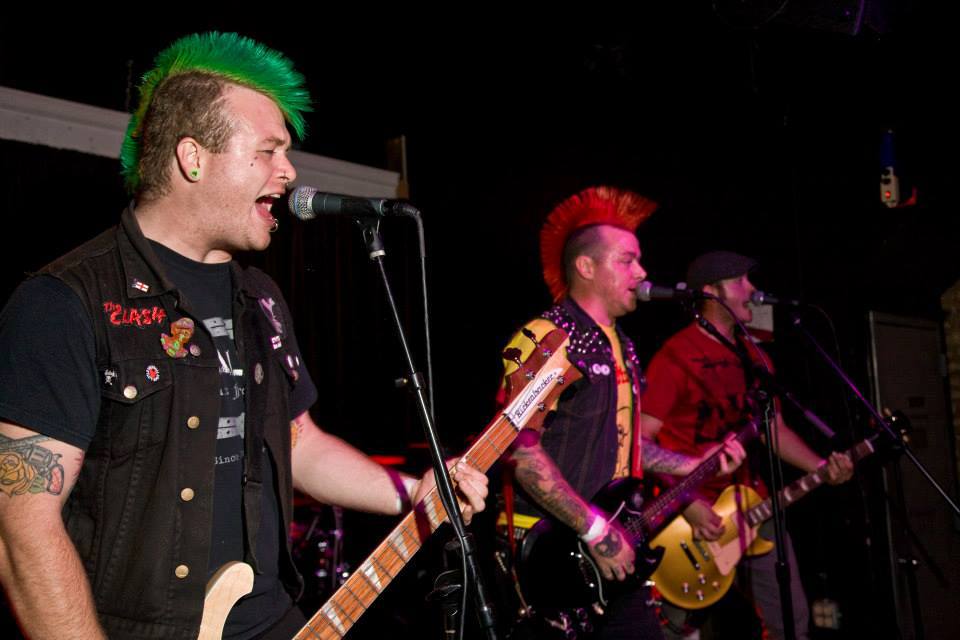 5. Nowadays you are going to release album called Caput Lupinum, can you introduce it little bit (name of the album, songs, musical influences....)
Caput Lupinum is our 13 track sophmore release. The name is latin and it means "head of a wolf" which basically means to live outside the law. We draw influence from bands like Oxymoron, The Virus, Skoidats, Stiff little fingers, The Clash, etc.
6. In your music I hear influences from dirty rock´n´roll bands like Motorhead, Nashville Pussy....do you like them?
We do like to have a bit of a snotty rock n roll feel to our music, but i wouldn't say we are too heavily influenced by bands like that. We like Motorhead, cause I mean.. who doesn't?! But I wouldn't say we are too terribly influenced by them.. It's probably safer to say we are influenced by bands that are influenced by them. HAH!
7. What are your musical influences in general? Do you prefer older or new breed bands? And US/Europe bands?
We love all sorts of stuff.. Jeff and I prefer more of the streetpunk style stuff along with British style Oi!. April and Jeremy are a little more into the west coast melodic punk scene though, which I feel like gives us a more well rounded sound. They fill in the blanks that are left by a lot of simple 3 chord street punk songs.
8. CD or vinyl and why?
We have all of our stuff on CD because its cheaper to produce and it's easier to carry around. We would love to have everything out on vinyl as well for our vinyl collecting fans, but it's pricey so we are slowly getting everything out. We did however just release our S/T debut release on vinyl last month. It's a grey with black and white splatter 12" we released with Rebel Sound Records. Hopefully after tour, we'll be able to pay for the new album to be released on vinyl as well. We already have some good ideas and special features planned for that.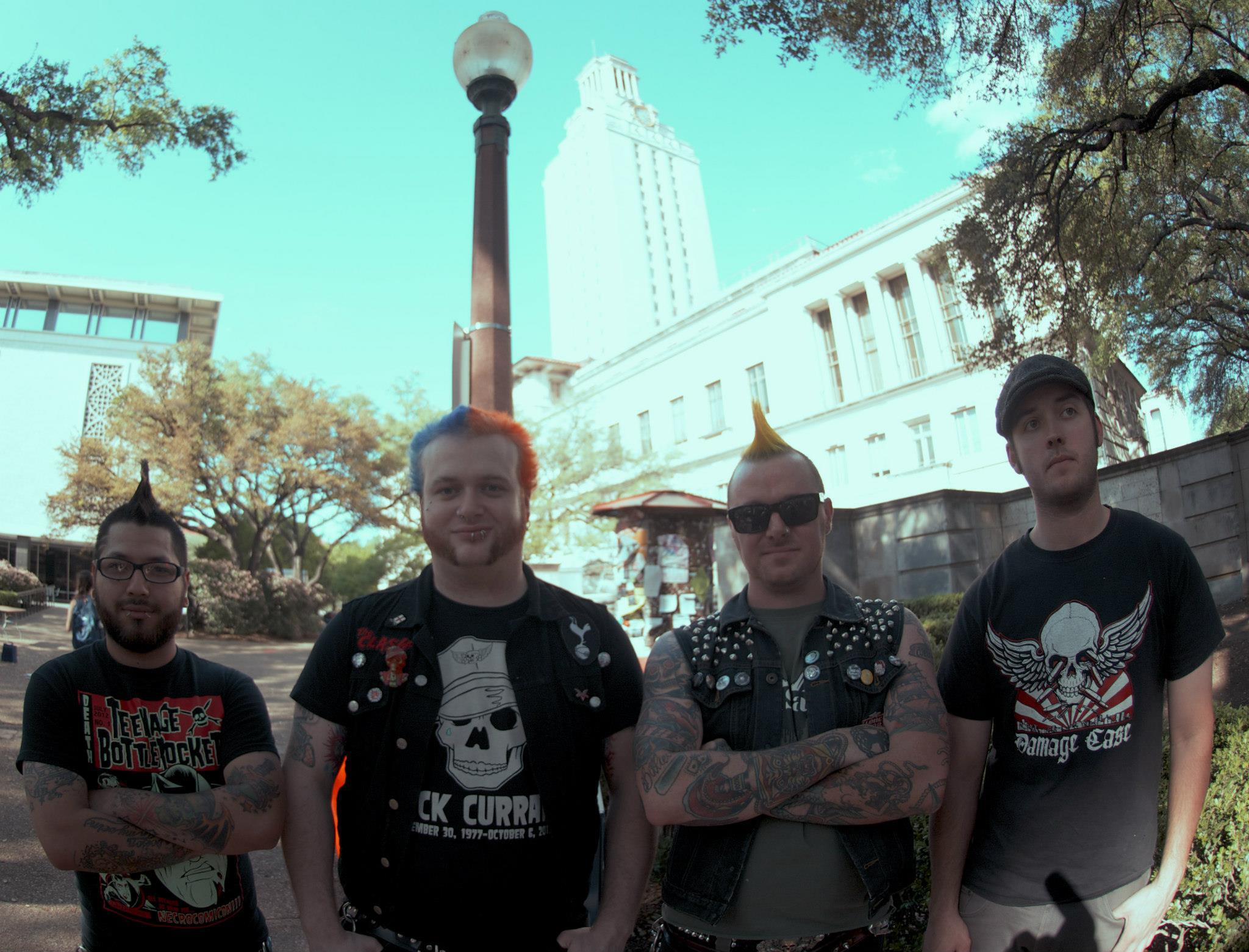 9. Can you describe the scene in your area (I know The Broadsiders from Dallas) like bands, clubs, pubs, zines, crews, etc...
Texas is kind of the third coast. We have a scene of our own and some times it can be a bad thing, but its ours and we love it. hah. Austin has some great bands too. Lower class brats, Krum Bums, Concrete, Threes away and so many more. Broadsiders are from Dallas, but I was playing in bands back in Dallas when they first started, so they are great friends. Dallas also has Dog Company, which are great friends of ours, but also my twin brother plays bass guitar for them too. Their singer used to be in a band The Staggers who absolutely slayed. Check them out for sure! Texas is huge, like bigger than a lot of other countries, so I'm not super in tune with all of the other scenes around the state.
10. What about your home city in general from tourist point of view and also from skinhead/punk tourist point of view?
I feel like a lot of scenes tend to lean more one way or another in the US generally. More punks, or more skins, but I feel like Austin has a good mix of punks and skins that all get along. its a good strong scene. Not like it was 10-15 years ago, but I feel like its like that everywhere. We have a ton of venues in Austin as well. Red 7 is probably the main for big punk gigs, but smaller venues like The Legendary white swan, Lost well, Bull McCabes, etc. These are the places I call home.
11. What about the gigs, do you like playing live?
I like to think of Sniper 66 is a live band. April and Jeremy would live in a recording studio if we let them, but I feel like we really shine live. We practice hard and often so that we can be as tight as possible for performing... that might have sounded pretty filthy.
12. Do you ever think of touring Europe?
We were invited to come play Germany and other parts with Lord James from Berlin, but it's pretty expensive to get over there. I think we are going to try to do a big American tour next spring, but after that, we really wanna travel out. It's just hard to tour to places that you don't know if you'll make it back any time soon. But its definitely something we want to do.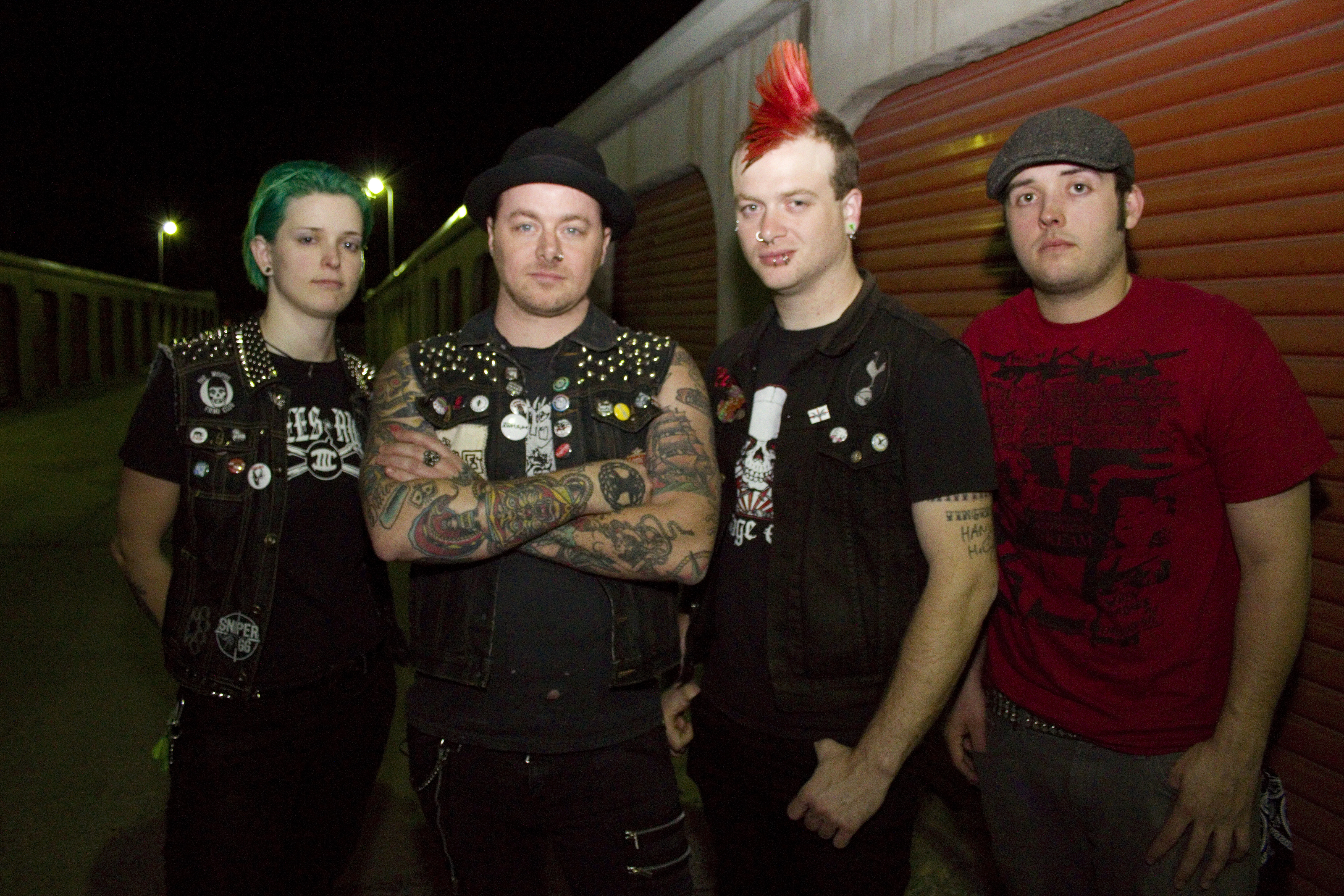 13. Do you know anything about Czech republic?
I'm afraid we don't really know much about it.. We'd love to hear some stuff from there though! We'll have to see what Czech republic has to offer. Texas has a large Czech population, so I'm surprised I haven't actually heard of any bands from there.
14. Where can we order your stuff?
We are working on getting a label and distro set up, but until then, people can order from us personally, or sniper66.bandcamp.com has our music for download.
15. Plans for the future?
Keep on rocking. As soon as we get back from our North East/Midwest tour this May, we are going to start writing for some splits and next album. We are just getting started, we don"t plan on slowing down now.
16. Last words...
Thanks for the support! Cheers from Texas!