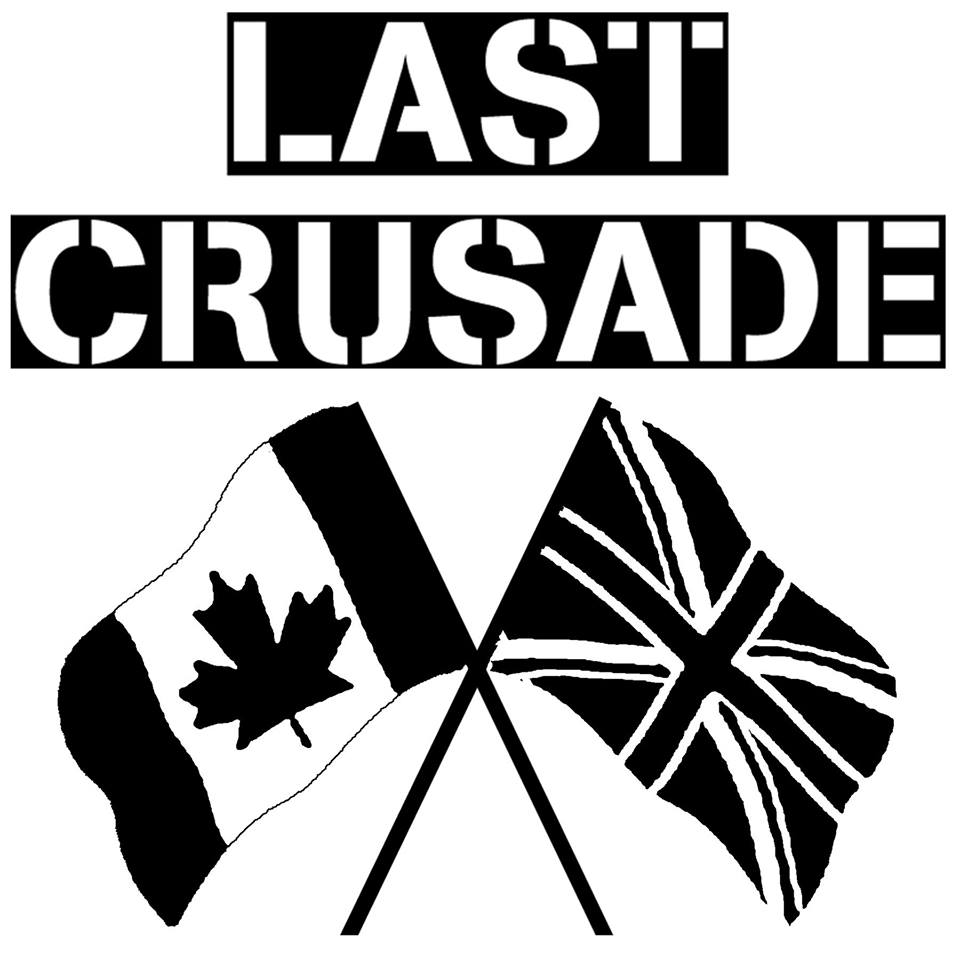 1. So at first can you introduce your band, members (age, work, hobbies...) and tell us how you met each other...
We've got Karl(23) as the main singer/rhythm guitar, he works in telesales. Ralph(23) plays bass and does lead vox on the odd song, he's a barber. We've got Ben on drums(36) who works as a carer, and I(Mike, 24) play lead guitar and I'm a postman. I met Ben years ago on route to a gig and we've been pals ever since, Karl and I got put in touch by a mutual friend, and Ralph and Karl met at a HC gig and it's all come together from there. As for hobbies I'd say fairly typical haha. Most of follow football or rugby, go to gigs, soul/reggae do's...pretty standard stuff!
2. When and why came decision to start a band and why the name Last Crusade...
Well Ben and I had talked about starting a band for a long time, but we've never been able to get a full line-up together. I had been asking round for anyone else interested, then a buddy of mine said Karl was moving over shortly so we got to talking and made plans to give it a go once he'd got settled over here. After a few jams with the 4 of us we were still having trouble all agreeing on a name. Crusade sounded good, then Karl suggested Last Crusade, we all figured it sounded cool and that was that really. For the record, it doesn't mean anything or have any reference (apart from the classic Indiana Jones film!)
3. Have your members any experience with playing in different bands before Last Crusade?
We've all played in bands before, but none that anyone will have heard of haha. Ben's played in countless bands over the years though, ranging from metal to oi!
4. Two members came from Canada...how did they get to UK?
I moved over with my wife in 2012 from BC. My family is from Leeds so I'd visited plenty of times before, we just fancied a change more than anything. Karl's girlfriend is from Manchester, so he's moved over from Montreal to be with her.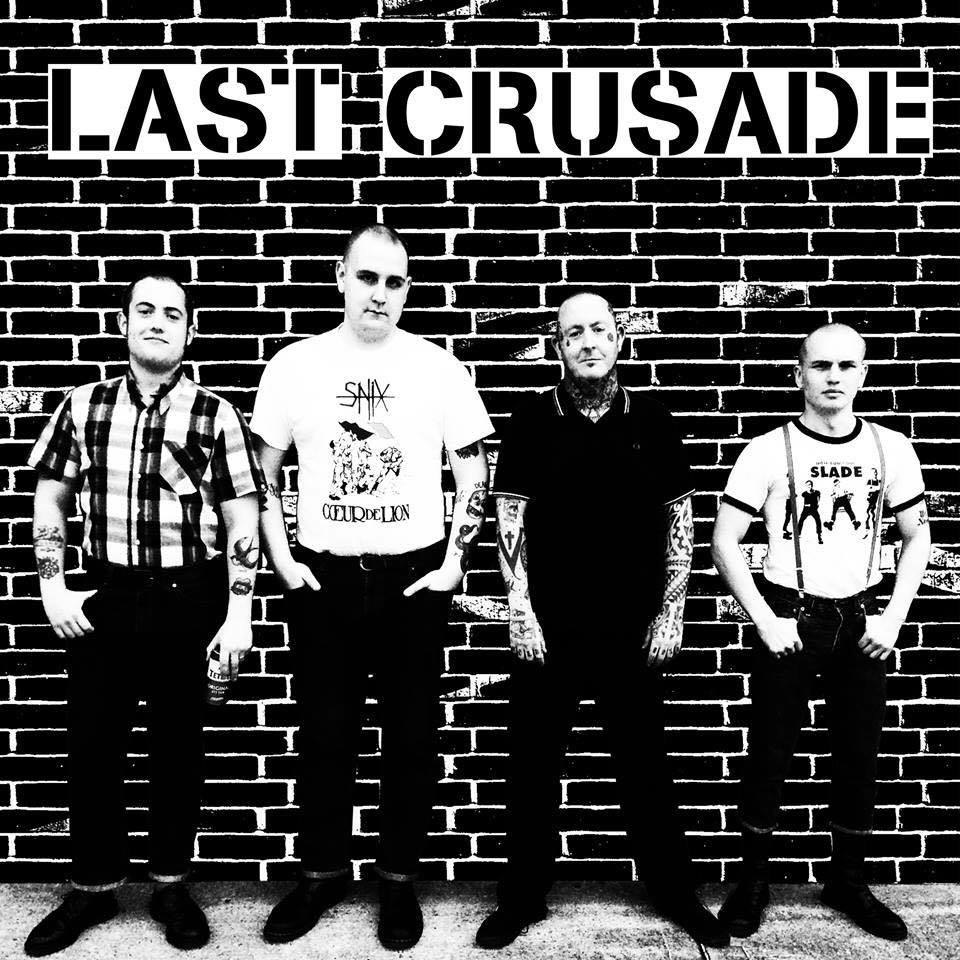 5. You have recorded four song demo which will be out in early 2015 through Rebellion....how you came into contact with the label?
Within a few days of putting the songs up on bandcamp, we got an email off a fella called Mano who works for Rebellion recs asking if we would be interested in having them release the demo on vinyl. Rebellion are a great label with loads of top notch releases, so was a no brainer really! We've been in touch with Wouter since discussing the details n all that, we're stoked to be able to work with em!
6. Can you introduce the songs and its topics from EP to our readers? And why did you choose Warrior Kids cover - it is because Canada origin of some of your members?
I don't write any of the lyrics, but from what I can gather Deadbeat is about being stuck in a rut, Morally Bankrupt is about dodgy tabloids and media in general, and Cycle of Terror is about all sorts of religious extremism. When we first started talking about doing the band, we thought it would be cool to do a French cover as it's Karls first language and we all love the old French oi! bands. Karl suggested Personne, and we're all big fans of Warrior Kids so that was that!
7. Your sound is not typically British....what are your musical influences?
Between the four of us, we have a pretty wide range of influences. As a whole, I'd say the main ones are bands like Templars, Komintern Sect,The Crack, Alternate Action, Warrior Kids, The Business etc. Karl is also really into hardcore, Ralph is into a lot of punk, I'm quite into my mod stuff, and Ben likes all sorts so that all factors in as well.
8. Do you prefer older or new breed bands?
Like most people I got into Oi! listening to all the classic 80's English bands, but nowadays I think I listen to the new breed stuff more, lots of good bands coming out at the minute!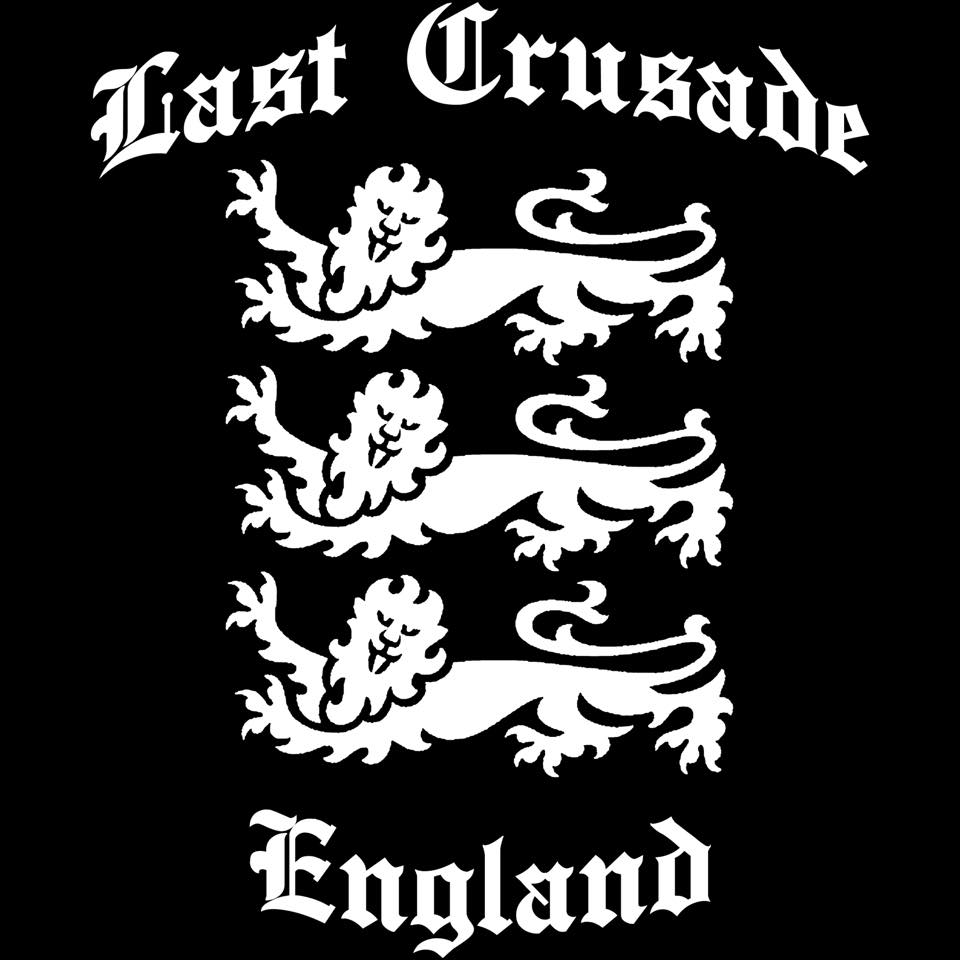 9. CD or vinyl?
I don't really have the spare cash to properly collect either at the moment, but definitely vinyl for me.
10. Can you compare the scene in Canada with the British one?
Due to the distances between cities in Canada, the scenes seem to be pretty regional and smaller then in Britain. I haven't travelled much in Canada so I couldn't say for most cities, but there seems to be a good soul and reggae scene most places, but not a very big Oi! scene. There are some quality bands going though, my favourite being True Grit.
11. How is the scene in your area....pubs, bands, crews, venues for gigs....
There isn't a lot of Oi! gigs in Leeds/Bradford area, but we do get a handful each year. It's a brilliant place to be if yer into soul though, there's always a do happening somewhere!
12. Where can we order your merch?
We'll soon have t-shirts people can order thru our facebook, I think Wouter is going to be selling some as well thru Rebellion. Our vinyl should be available in the next few months as well.
13. What about the gigs...do you like playing live?
We've actually yet to play our first gig haha. We have our first gig January 23rd in Leeds for Ben's birthday bash with a few rockabilly bands, then we have a few lined up for the spring in Germany and France.
14. Do you know anything about Czech Republic?
I'm afraid not, apart from that yer meant to have some nice beers! I did see a Czech band called The Riot once though.
15. Plans for the future...
We're just trying to get more songs written at the moment, we hope to be able to do plenty of gigs in the new year and hopefully get recording again around May.
16. Last words....
Thanks a lot for the interview pal, and to everyone who's enjoyed the racket we've made so far!
Cheers, Mike