So first, can you introduce your band, members (age, work, hobbies) and tell us how you met each other?
Urban Savage formed sometime early 2012, because we had spare time and some ideas, but we probably talked about it for ages– so that´s how it got started. Line up: Linus on guitar, he is works with concrete and construction, his free time is spent working on his motorbike, skateboarding and drinking people´s beer. Peter plays the bass and is a warehouse worker. His spare time is spent cooking and renovating his little country cottage. He drinks healthy smoothies and grows his beard. Ruben on drums, he is a post man. He draws cartoons and comics and drink peoples beer. Some of his comics are in the "Comics and Art" special issue of Maximum Rock N Roll (#383) – check it out. Viktor grunts, works as a keeper at a home for people with mental health problems and his spare time is spent in the gym or in the couch thinking of Ragnarök and drinking way too much coffee. As for age…well, ¾ of the band is well over 30, and one member is…well at least younger than 30.
When and why came the decision to start the band and why the name Urban Savage? Is it connected somehow to your kind relationship with nature?
Basically we have known each other for a very long time and started talking about why we never played together – and all of a sudden we had time and ideas so we decided that we were going to jam and see what happened. Our intention was to play stuff we like and love and not giving a damn what anyone else think. We didn´t even consider recording or playing live, we just hung out and did songs for 2 years by ourselves before we realized we needed a name, the only good one we came up with was Urban Savage which is from a Reagan Youth song and it worked out well.
As for nature, I don´t want to sound like a hippie, but we´re all pretty much into nature and stuff – like fishing, hunting, hiking and those things as an healthy retreat or escape from being trapped in the city.
Your members used to play in several bands before Urban Savage…can you tell us something about that? And do they play in other bands nowdays?
Peter and Linus are playing with Hårda Tider – they have a shitload of records out and will be touring Japan pretty soon. The best way to describe HT is madness and insanity, mixed with a bit of Cro Mags/Warzone and Anticimex. Ruben plays in Svart Städhjälp, they released an amazing LP last year – the perfect blend of Midwestern 80´s USHC and Swedish hardcorepunk. Ruben is also in a new band with some people from Guilty, Beyond Pink and Slöa Knivar which probably will play live and record in a few months or so.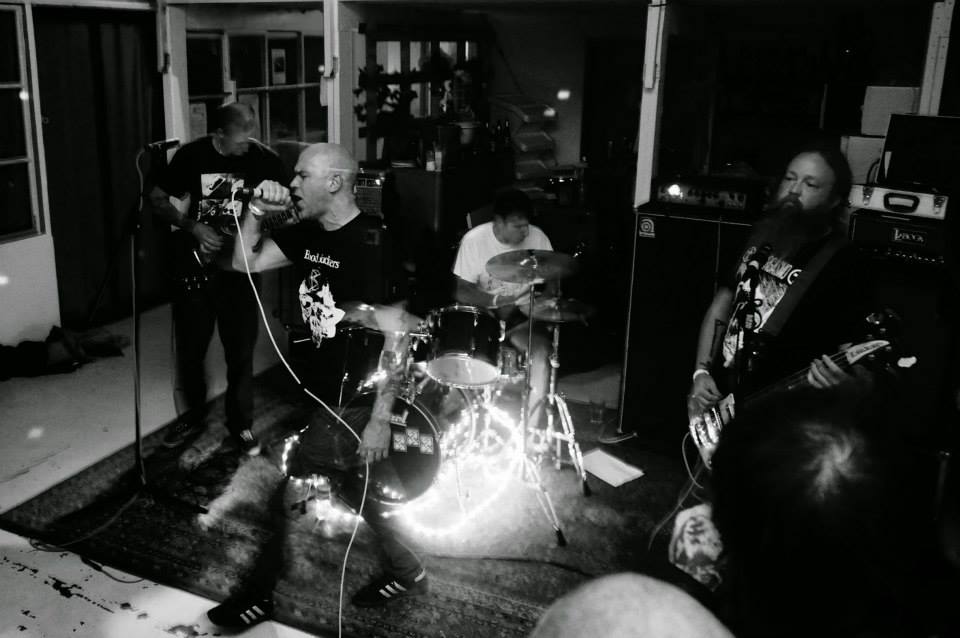 You have released your debut called "Let thunder roar" on your own label Savage records…can you tell us more about it? Why did you choose that instead of using another label?
Basically it´s a 10 song punk album with not one song over 3 minutes, recorded in 3 days and nights in early January 2014. We released it ourselves because we didn´t want any free rides or to be called a side-project or have someone release us because of what band people have played in before. We´re used to doing stuff ourselves so why not? The only bad part is answering a lot of emails and trying to be organized, something which we´re not always good at.
As for the upcoming e.p, we will be doing a European version, but Foreign Legion records will release their own version in the US. We went with FL records because it´s a small label run by hardworking guys and they have put out great releases earlier and they have been great to work with – no mess, no fuzz.
Can you describe your musical influences (which vary from hardcore and metal to oi/punk I suppose) and your sound?
We are a punk band that steal and borrow from a lot of different genres. We never intended to have any specific sound, but in some way I think bands like Negative Approach, early Blitz, The Samples, Chuck Berry, Hoist a Few, Attak, Venom, Judge, Undead (uk), Creedence Clearwater Revival, Dead Stop, Bathory, and Camera Silens have made their mark. Or maybe not.
Do you prefer old or new breed bands?
Mostly old bands (as the ones listed in the answer above) but the new breed are the ones who are making the music and the message relevant today. Fuck nostalgia! There are tons of great bands coming out these days, Firing Squad, Lowest Creature, Outreau, Black SS, Arms race, Rixe…too many to mention. One of my favorite bands the last few years are Hammer and the Nails, that´s a great band – everyone should check them out.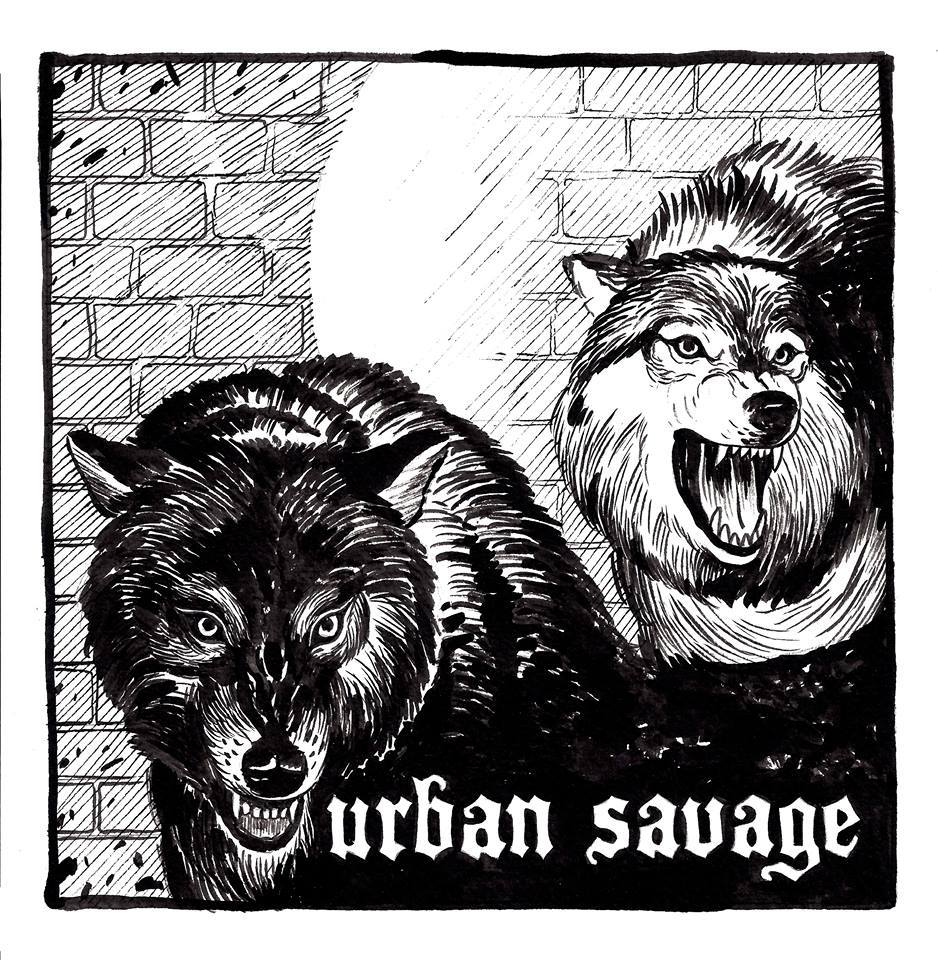 Can you tell us something about your lyrics which is very critical of the current social situation?
Some of the lyrics are political in some sense and others are more personal observations on life and society. We not a self-proclaimed political band, but of course there are some political songs on the LP. Sweden has its problems – unemployment, union busting, nature resources sold off and exploited, dead end jobs, racism, economic injustice and a general disillusion with the political process. That´s the stuff we see around us in our everyday lives, and it´s not getting any better so we are not running out of ideas in a long time…
I suppose you are more into vinyl than cds…why? Would you consider yourself a music collector?
Yes, I do prefer vinyl before cds. I can´t even remember the last time I bought a cd really. Vinyl is the media that I´m used to as well. I think it sounds better, thicker and rawer and I like when it cracks and pops. Also the artwork is always better on vinyl versions because of the size of the cover, so that´s another bonus. I do collect some stuff – but not in any nerdy way.
You come from the city of Malmö. I know Vindicate This! and Oldfashioned Ideas from your city…can you tell us more about the scene there (gigs, crews, bands…) and also can you describe the city from tourist or skinhead tourist point of view (bars, pubs, venues and record shops…)?
VT! is currently working on new song for an upcoming LP and Oldfashioned Ideas are always playing gigs *and churning out records. Great bands and great guys! Malmö is probably the most active punk/hardcore town in Sweden – there´s loads of bands of all subgenres and in general there is a good mood here and a collective helpful spirit around this town.
If you come to gigs here you probably see a bit more of a diverse and mixed crowd than in other cities, as the hardcore/punk-scene with all its subgenres are mixed together here into one big bomb of Malmö pride. Loads of great bands like Knaegt, Slöa Knivar,Infernöh, Horrendous, Extrem Blond, SLARV, Throneless, Korp, Korsfäst and Beyond Pink. Too many to mention.
As for gig places – there are Slam! – which is a pretty new place, run by Malmö hardcore and it´s in shared space with Malmö Wrestling, very nice gig place and really perfect for gigs. Häng Bar is a place that also put on gigs from time to time, it´s a commercial bar but some of the staff are punks and the owner don´t mind having gigs there. NG.26 is a great place as well, probably my favorite venue. The shows there are always great and a bit insane. And then there is Area 51 which is a new place I haven´t been to yet. One big problem for the Malmö scene is the lack of good venues due to a massive police operation a few years back that closed down a lot of the shebeen-style underground clubs in Malmö that were used for gigs and stuff.
From a tourist view point – there are plenty of record shops, but the one to go straight to is Rundgång records. They have a lot of punk, and also they carry pretty much everything related to underground music from this town. It´s the shop were all the local bands want to have their record for sale. Repeat records is also a pretty decent store, where you can find a lot of goodies. Sometimes the prices are a bit over the top, but you can find some gems in there.
Otherwise Malmö is a good place for just hanging out, either by the sea or in any of the parks in the city. Also a lot of people like to visit Möllevången – an old working class district which is slowly being gentrified and changed into some "creative" and "artistic" neighborhood – but it is still a great place to hang out, drink and enjoy the food and the atmosphere. A lot of the punk scene is centered around this area, not really the gig places – but a lot of the shops, pubs and hang out spots. There also quite a few tattoo-shops where people from the punk/hardcore scene works. Victor Svärd aka Chili who does a lot of our artwork and posters works alongside Petter/Horrendous at Immovable Tattoo. That place is worth a visit.
As for more Oi! and skinhead-clubs, there is Bouncing Sole Club (BSC Malmö) run by Pickan and Dollen who put up shows with local and Scandinavian bands and Malmö Oi! who puts up more international gigs, last year they brought over Maraboots and this May they are bringing over Red Alert for a gig.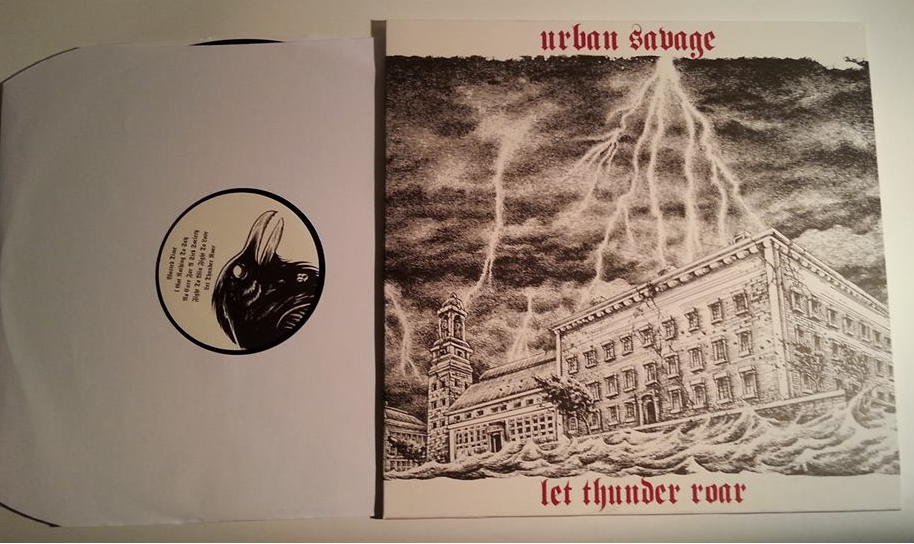 What about the gigs…how often do you play? And back to the 3rd question about nature and countryside…is there any skinhead/punk/hardcore scene behind the polar circle? And are there some gigs?
We don´t play that often, it´s not really an ambition. We rehearsed for 2 years before we even played our first gig so we are used to taking it very easy. I think we played 5 times or something and had a blast every time. As for gigs behind the northern polar circle, well…there is a youth crew kinda hardcore band in Kiruna called No Recede, so the scene there is alive. On the other hand, Kiruna is extremely far away from Malmö - it´s actually closer for us to go to Rome than to Kiruna.
What should we do when we want to invite you for a gig?
Write us an e-mail, and we will consider if we can make it or not.
What about your stuff – where is it possible to buy it from?
Our record is available either from us at (urbansavage.bigcartel.com) or through Sista Versen records in Sweden, and there are plenty of European distributors and labels who got it for sale – check MLM in Russia, Rebellion in The Netherlands, Contra in Germany and Une Vie Pour Rien Vinyl in France for example.
Do you know anything about the Czech Republic?
Well, as a young kid I visited Czechoslovakia in 1991 or 1992 and that was nice. I don´t remember too much as I probably just slept in the backseat of my dad´s Volvo 740 most of the time. Then a few years later, in 1998 or 1999- me and some friends visited the sovereign states of Czech Republic and Slovakia, and that was really nice – cheap beer, nice weather and beautiful old buildings and nature very similar to the Swedish countryside where I grew up.
Plans for the future…
We´re currently in the early stages of making new songs, unfortunately we had a lot of things distracting us from doing that the last few months. But sooner or later we will get those songs finished and figure out what we will do with them. We also got a 4 song e.p coming out in a few months and a few gigs planned for the summer and will be playing K-town hardcore festival in June.
Last words….
First off, thank you Zdenek and Backstreet Battalion for giving us the time of day and if any readers want to, check out our LP and pick up the e.p once it´s out. Skål!
https://www.facebook.com/urbansavagemalmo