In may US band Razors in the Night which was released by Czech label 4subculture Records (www.4subculture.com) will do an European tour so check the interview.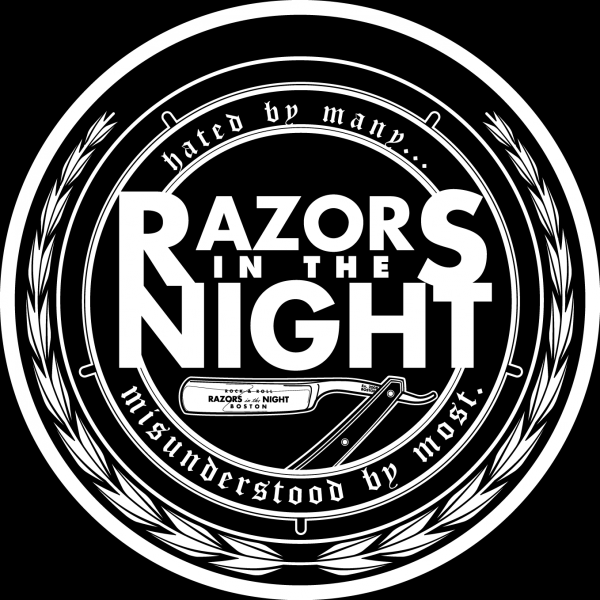 1. So first can you introduce your band, members and tell us how you know each other?
Randy – Drums, Todd – Guitar, Swid – Bass, Ian – Lead Guitar, & me, Troyon Vocals.
Everybody in RITN are and have been friends of mine for years. Todd has been playing with me (in one incarnation or another) for the last six years, Ian and I have been sharing the stage with each others bands for the better part of ten years. Swid, has been playing in the Boston scene for years and is a good friend, & Randy is a good friend of mine – I didn't even know he played drums the first year we knew each other. Then I ended up seeing him filling in for a local band & he floored me.
When I put the band together, I basically wanted to play with some amazing musicians, I wanted to challenge myself, and I wanted to have a lot of fun! & basically these hooligans ARE the best!
2. When and why did you start Razors in the Night? ...and why the name RITN? Is it because of the Blitz song?
At the beginning of 2008, I was singing in a Boston Hardcore band called "HARDLY", two of the guys in the band joined the army and that was that for the band. I took a little time off and I had this idea of doing something that mixed my two favorite parts of music, Hardcore breakdowns and Anthem choruses. I wrote a few songs to get the feel of what I was going for and started to keep a look out for who would be a good fit for the music. The name, Razors in the Night; Growing up, The Blitz has always been one of my favorite Oi! Bands & to me – they defined the golden area of Oi!. So YES, The Blitz are a very big influence of ours, we actually just recorded a Blitz Tribute for Hasscontainer Records. Naming a band, lets face it – it is hard to find a name for a new band these days. Everything short and sweet has been taken, so it just made sense to use the name of my favorite Blitz song.
3. What are your musical influences and who is responsible for making music and lyrics?
Our lyrics are inspired from events that happen in our life and our views and interpretations of the world in which we live. The songs have a range that spans from a conversation I have personally had a hundred times about what it means (to me) to be a Skinhead (Skinheads Alright) to a rant on working 60 hours a week and still not having enough money to pay the bills (Insufficient Funds).
Responsibility for the music and lyrics is for the most part split evenly between the members of RITN, for example: "Did I Stutter" was written by Swid (Bass) about an individual who thinks they are the center of the universe, a person who only cares about themselves, and is too self absorbed to see the effect their actions have on others. "Get What You Give" was penned by Ian (Lead Guitar) and discusses the give and take of putting time and effort into something / anything, and the return you can get if you just try. "Hipster Holocaust" was inked by Todd (Guitar) and concerns those who cling onto whatever the newest trend is, people who change their skin like they change their clothes. Every scene has these parasites who exist with no values or beliefs, and we are just calling each and every one of them out! "Carry On!" was composed by me (Vocals), it is my call to arms to everybody who ever questioned their involvement in our lifestyle. When times are tough, and we ask why do we put all this effort into setting up shows, playing in bands, writing zines, creating art, or just supporting these things; we can look to each other for support and these accomplishments are what is left, we all might die broke & battered – but no one can ever take away a movement, all the fun and the unity, the amazing people, and the positive force of creativity that captures what we do, we will carry on!
As far as influences – we are all influenced by so much different music and life experiences; For the most part we are influenced by the first wave of British Oi! And Boston Hardcore. More specifically: Last Resort, BLITZ, 4 Skins, Condemned 84, - From Boston: Blood for Blood, Slapshot, American Nightmare, Dropkick Murphy's, Darkbuster, Death Before Dishonor, Also heavily influenced by Snapcase, The Haunted & The Mighty Mighty Bosstones, GG Allin & The Jabbers, The Who, & Motorhead , also Perekle from Sweden and Stomper 98 from Germany.– There are just too many…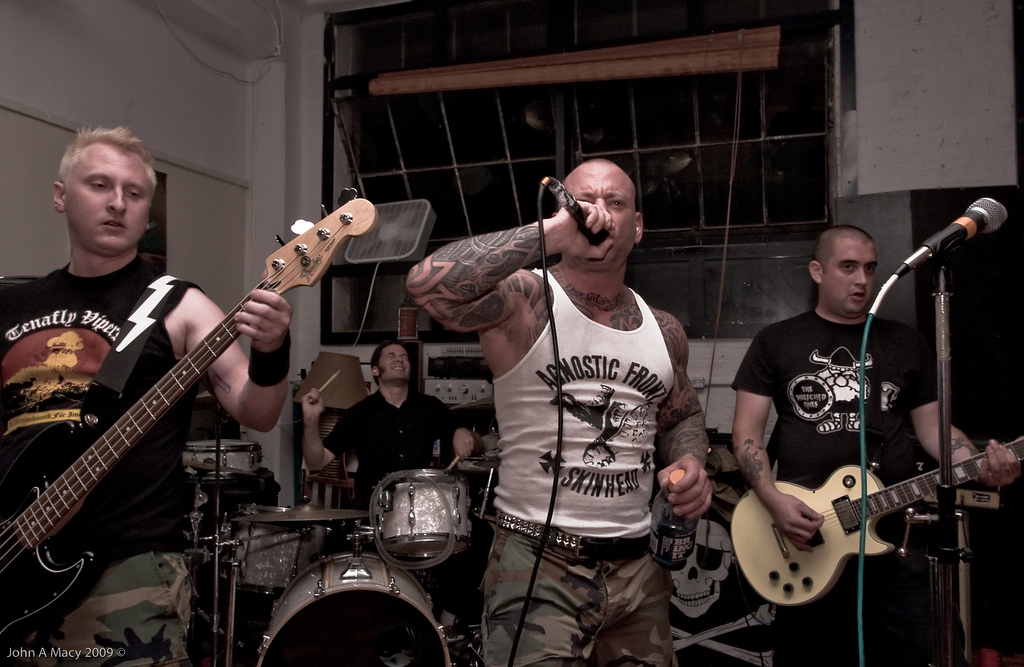 4. Can you describe your discography? Version for Europe of your album Carry On is released on Czech label...how did this come about, and how was the cooperation?
Razors in the Night - Discography
2009 – Demo CD "Skinheades Alright"
2009 – "CARRY ON!" CD, Horror Business Records - (American Version) 1st, 2nd Pressing (2010), 3rd Pressing (2011)
2009 – Split 7" : RITN / Vagiant, limited numbered red Vinyl; Horror Business Records.
2010 – "Carry On!" Vinyl 10" Record, Contra Records (European Version)
2010 – "Carry On!" Limited Edition; Oxblood & Gold Flek, Blood splattered; Contra Records, Germany. 2010 – "Carry On!" CD, European Edition; 4Subculture Records, Czech Republic.
2011 – Razors in the Night / Strongbow – Split 7", Contra Records, Germany
2011 – Harrington Saints / Razors in the Nights / NOi!SE / Broadsiders – 4 WAY SPLIT; Longshot Music, USA
Michal, from 4Subculture Records, Czech Republic – contacted us and asked to license the digital (CD) version of our vinyl record (Contra Records, Germany), which has two more songs than the USA CD version (The Summers, & Insufficient Funds). The label was very easy to deal with, even with the distance and the language barrier – when we received our copies here in the states, they were perfect quality and we sold out of them in 6 months, so I assume that everybody here liked them too! Great Label, and the owner Michal rules!
5. Do you prefer releasing CD´s or vinyl?
I personally prefer Vinyl records, I think the sound is a lot warmer than anything digital. I love to turn the volume down and listen to the needle hit the drum grooves on records. Records are big and tangible, with lyrics and pictures. CD's are great for picking up at live shows – but these days everybody just turns them into MP3's anyway.
6. You come from Boston which is place of birth of many good bands like Dropkick Murphys, Ducky Boys...can you describe scene in your city? Pubs, clubs, crews, zines and also new bands which worth hearing?
WOW – this is a big question, Here we go! - There are a ton of amazing bands that come out of this city, The scene here is very tight and we are friends with many bands in our area. I think one of the major things that separate Boston from a lot of other cities we have toured through (with maybe the exception of Philly & Baltimore), is that - different genres of underground music mix relatively well here with the music and the fans. It's not uncommon to have metal bands play a punk show or a hardcore show and vice versa. People come out to see good music and are open to the differences between genres and styles. As an example we just got put on a bill with Death Before Dishonor and The Unseen – for the Boston Rules Fest.
We're big fans of the early Dropkick Murphys stuff, which really set the pace for contemporary Boston punk in general, as well as being an influence on what we do presently. I think they do a great job of representing the Boston scene both in terms of raising awareness of Boston bands and spreading the word of what our city is about.
Pubs, clubs, crews, & Zines – This is Boston, there is a pub or two on every corner! My personal favorite was the "Cambridge Port", that was the Skinhead bar of all skinhead bars in Boston. Unfortunately after some non-skinhead related problems it shut it's doors for good. In the "arts district" of Boston, knows as Allston – there are some great pubs, namely "The Silhouette" and "The Model" Café with it's punk and hardcore DJ nights. Deep Ellum is great to hang in the summer months with their out door patio. "Charlie's Kitchen" is also great in the summer and has the best punk rock Monday night live shows that I have seen in Boston.
Also too numerous to mention – Basement Shows, where you have punks, skins, & metal kids who turn their basements into a show space. They pop up all over the place, as soon as the police shut one down, another one opens up right down the street.
There are also so many legit clubs to see live bands on any given day of the week, good bands.
Off the top of my head; some of the bands we have had the honor of sharing the stage with locally include: The Unseen, Pinkerton Thugs, Far From Finished, Mouth Sewn Shut, For the Worse, Tommy & the Terrors, Ashers, The Carrier, Acaro, and about 100 other great acts.
Some bands to be on the look out for: The Revilers, Taxidriver, Bloodstained Brindle, Tijuana Sweetheart, Have Nots, Refuse Resist, Welch Boys, Hammer & the Nails, Pult 45, Rival Mob, Yellow Stiches, HATH, Kill Conrad, Burning Streets, etc.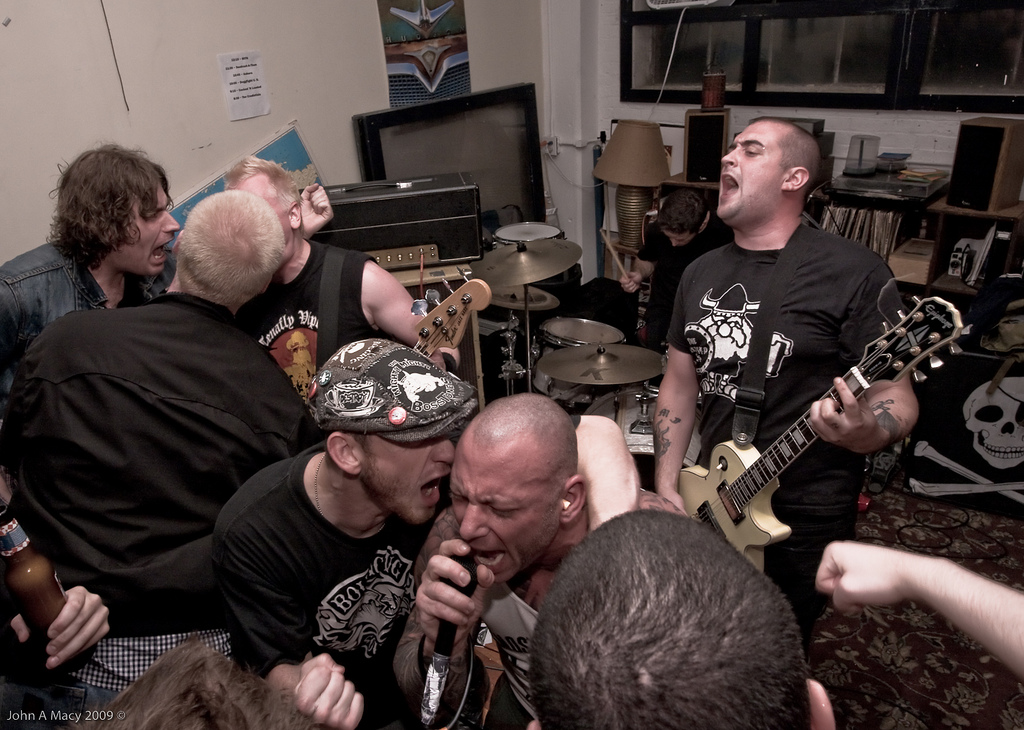 7. You are planning to tour across middle Europe in May and you are ready to hit Czech Republic for 2 time!...so can you tell us anything else about the tour?
The European tour… Well Contra Records have been asking us to come to Europe for some time, with our touring schedule in the USA it was hard to get enough time away.So we kept the summer of 2011 open and booked the European tour with Contra first. We are very, very psyched to come play for Europe! This will be some of the Razors guy's first time over seas, and that is going to be very exciting for them.
We have gotten a lot of contact from European fans asking us to please come over and play, not to mention that our music and merch sales in areas such as Germany, Czech Republic, and Austria are even better than our sales in America.
8. In Europe we are fans of football (soccer as you said)...are you supporting some team in some sport like ice hockey or baseball?
Well, living in Boston - you don't even have to be into sports to love the Red Sox (that goes without saying). Other than that The Revolution has a very strong following, especially with the Boston Skins and surrounding areas. Oi!, Oi! – Rev. Army!
9. What about the Czech Republic do you know anything about scene here?
All we know is what we have gathered from our dealings with 4Subculture Records, the fans that contact us, and the bands that we like from the Czech Republic. We like The Riot. And other stuff from 4subculture which come from Europe like The Pagans, and the Black Tartan Clan – Oh and Kalevalan Viikingit. The scene must be pretty awesome at your country. We can't wait to play there!
10. Where we can order your stuff like CD´s or T-shirts?
The best place to order our Merch in Europe is www.Contra-net.com, they are also making a ton more merch for our tour in May, so be on the look out for that. New hoodies, t-Shirts, and a Strongbow / RITN limited split 7". If you don't have "Carry On!" yet on CD, be sure to pick it up from www.4subculture.com.
11. Plans for the future?
We are all very excited to tour Europe in May, when we get back to the states – I believe we are doing some small tour, maybe going to Canada for a show or two. Other than that we are 100% committed to finishing up our new full length album. We have been working on this album for a long time, and it picks up right where "Carry On!" left off.
Thank you so much for the interview and we hope to share a beer with EVERYBODY when we are in the Czech Republic in May.
Cheers!