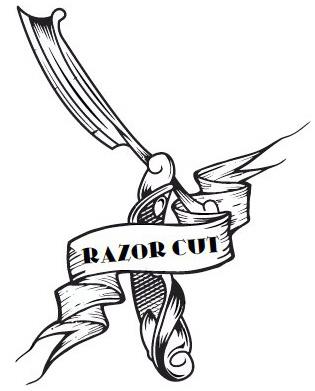 1. So at first can you introduce your band, members (age, hobbies, work...) and tell us how you met each other?
Al (vocals), Brod (Guitar), Snaz (Drums), Doz (Bass) - we all live in the same town of Melbourne, we know each other from gigs and playing together in former bands. Al and Brod play together in Marching Orders and Snaz was the original drummer for Marching Orders.
2. When and why came the idea to start RazorCut and why that name?
We loved the song "That's when the RazorCuts" by Guitar Gangster's. We also found it fitting as we are all skinheads with cropped hair.
3. Your members play in Marching Orders and Slick 46, did you have any other musical experiences?
There are no members of Slick46 within in the band. We have all played in bands for a few years, Al - probably the longest - he has played within punk bands since the 90's. Snaz has also played in a few bands back home in Hull, England and Brod plays in Stranglehold and Lionfight. I met Al 8 years ago at a Marching Orders show. We ended up playing together with my former band a few years later.
4. Your EP and also brand new 10 inch were released through Rebellion Records...how you came in contact with Wouter and how is the cooperation with him?
Both releases are co-released by Longshot Records and Rebellion Records. I messaged both of these labels with our tracks after we recorded them and both of them were keen to release them. They have been great to work with and really supportive of what we are doing.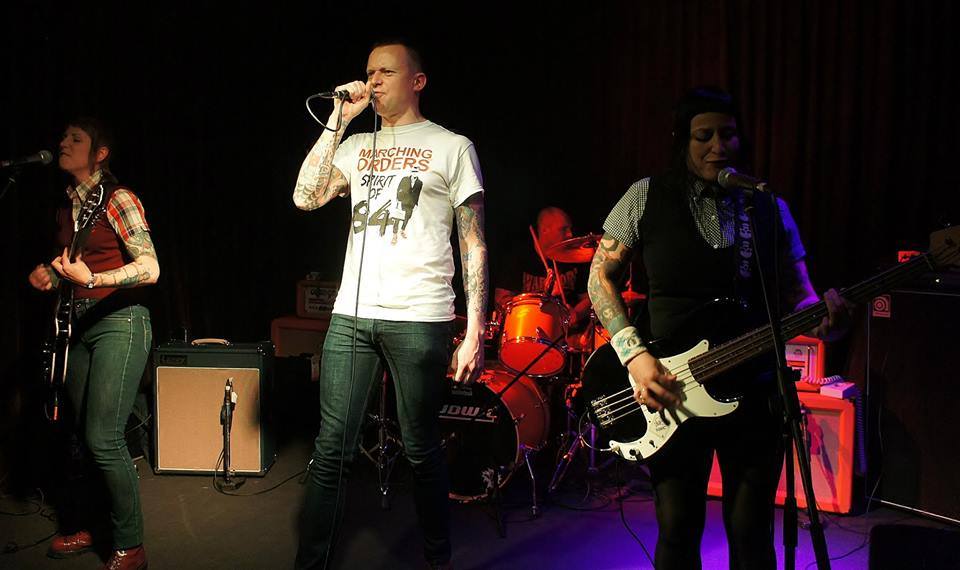 5. You have just vinyl releases...do you prefer vinyl instead of CD?
As most of us are record collectors, we prefer to release things on vinyl. The 7" is vinyl only (you can also purchase these on iTunes) The next release will be on both CD and Vinyl.
6. Do you prefer older or new breed bands and which bands influence you?
A bit of both really. I love bands like The Crack, The Partisans, Cockney Rejects, The Business, 4skins, Sparrer…as for the new - I love the new Argy Bargy albums, Noi!Se, Sydney Ducks, The Hard Targets, Plan of Attack, The Corps to name a few.
7. Can you introduce songs from your last album and describe your sound? I think it goes more in to Marching Orders sound because of Al on vocals. Also you have two girls in line up so the comparison with another Aussie band Stranglehold is there, am I right?
I describe our sound as melodic, aggressive Oi! Marching Orders has more of a hard rock sound mixed with Street Punk, which I think makes them quite unique and very Australian. The RazorCut sound is straight up Street Punk, perhaps a little similar to early Marching Orders. RazorCut only has one female in the band now as Flea has recently left.
8. I really like song Marching On which is about ANZAC day..also other bands sing about the "Spirit of ANZAC! or "ANZAC" pride...can you tell us something more about this…?
I wrote Marching On on Anzac Day. I wanted to write something about these men who left their families to fight a war, some of which never returned. I guess it was a tribute to them.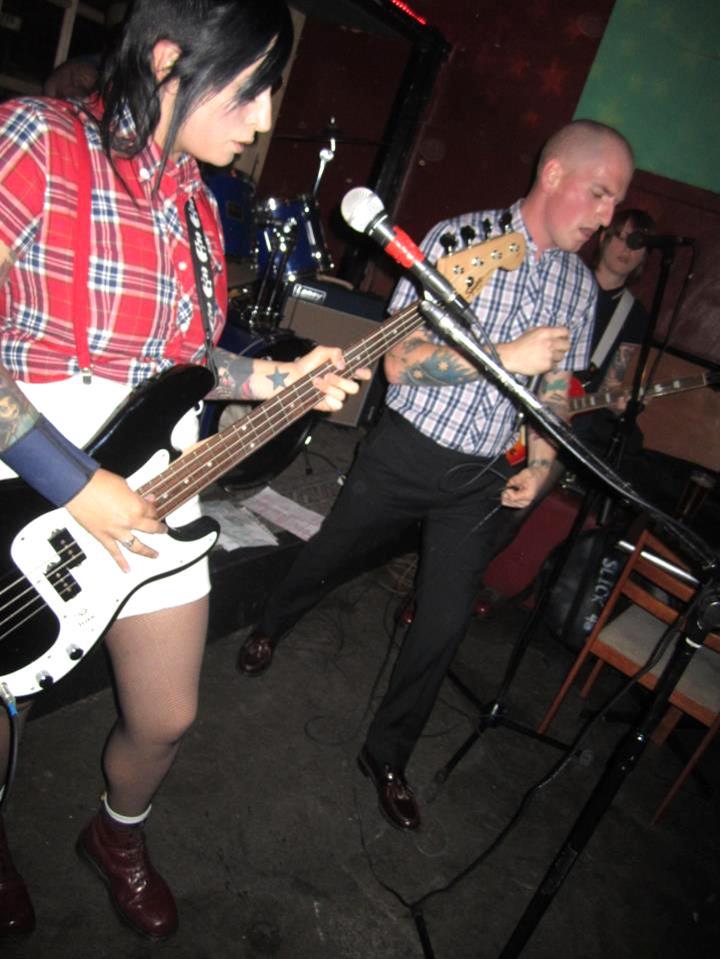 9. As I mentioned above some of your members play in other bands...how you can combine it?
We try and make sure that each band has its own "practice" night. We generally practice every Tuesday night, without fail.
10. You came from the city of Melbourne, can you describe it for the usual toursit and for the skinhead tourist (bars, pubs, clubs, bands, crews...)…
Melbourne has changed quite a lot recently, we used to have plenty of cool venues that catered for Punk/Oi! bands, but unfortunately these venues have been closed due to noise complaints by rich people who have taken over the inner suburbs. We do have a few venues that are left, but it´s not like it used to be. The scene is quite small, it was larger in the 80s, but hasn't been since.
11. Can you tell us anything about the new breed bands from your country?
The newest bands are Stranglehold, Bloody hammer, The Hard Targets…they're pretty awesome, you should check them out if you haven't already.
12. Marching Orders toured Europe in the past...are you planning some kind of the tour also?
We're hoping to tour Europe in 2015 if all goes well. I would love to play England and Germany.
13. Where we can order your merch - t-shirts and vinyl?
You can order our stuff at Pug Music, Rebellion Records and Pirates Press.
14. Do you know anything about Czech republic (from Victor from Plan of Attack/Mouthguard maybe :))?
Marching Orders played a gig there with a band called Cross Czech. I would like to go there one day.
15. Plans for the future….
More tours and releases…
16. Last words….
Thanks!