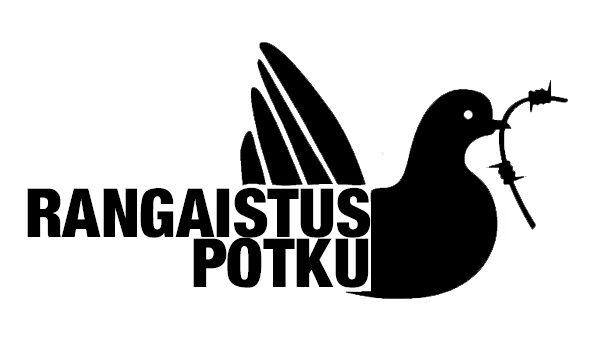 1. So at first can you tell us a few things about your band, yourself (age, hobbies, work) and also how you met each other?
Well we are four lads, all in our thirties and have a working class background. My name is Ryde, I am the singer, and the rest of the band are Manu (guitar), Toni (drums) and Dan (bass). What comes to our hobbies, surprisingly our main thing is football. We are active supporters of the local Tampere foootball team Ilves, and we of course also follow the Finnish national football team.
2. When and why came decision to start Rangaistuspotku and why did you choose that (such complicated name for non-Finnish) name?
It was one of those not-so-sober nights in our local pub, so I can't remember all the details exactly…but hey, usually people can't remember their birth, and it's now the same thing with our band ;). The name of our band means penalty kick in Finnish, so it's a very appropriate name for us. I know one Asturian lad, who can actually pronounce it properly!
3. Some of your members play also in Prideful and Skinboiss I think...it is difficult to play in two bands?
Yes, Dan plays bass actually in both bands you mentioned. I am doing the vocals in The Prideful. It's not that difficult to find time for the other bands, as we haven't been so active with The Prideful lately. But, after some line-up changes lately we are now stronger than ever.
4. Can you describe the differences between these bands?
The main difference between these bands is that Rangaistuspotku is not an Oi! band. We are just Rangaistuspotku…well musically Rangaistuspotku does heavier and more technical stuff compared to The Prideful for example and in the lyrics we are more into football and terrace culture. So, The Prideful and Skinboiss are more traditional Oi! stuff but with Rangaistuspotku we can even do more heavy metal songs if we want to, if you know what I mean.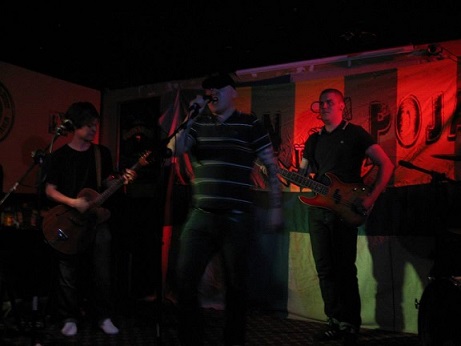 5. Both of your EP´s were released on Lionheart Records...how do you came in cooperation with that label and how are you satisfied?
Christian from Lionheart actually first contacted me about releasing The Prideful records. We already had some kind of a deal with This Means War, so I offered him some Rangaistuspotku songs and the result was our first EP. We really like Lionheart records - quality stuff and excellent co-operation. Definitely one of the best labels in the scene!
6. Can you describe the first and second EP and differences between them because I think there is big difference between your music then and now.
The first one was more simple and easy going with a not-so-good sound. I think we are nowadays also better ha ha! We really like this second one, a better sound and better songs. We also re-recorded couple of songs from that first ep and they can be found on sporify for example, as we are not going to release them officially yet.
7. I guess that you prefer vinyl instead of the CD´s because of choosing Lionheart Records (or This Means WAR with other projects you are involved in). Why?
Vinyl is just the right format for music in general. It sounds better, it looks better, it smells better...it's more like an experience. And also the artwork looks better on the vinyl covers. For example me and our bassist Dan are both quite fanatic record collectors and personally I don't even have a cd-player at home. We have still some plans to release our music in the cd format one day. It's not about selling our soul to the music industry, but just letting new people hear our sound as most people still don't have turntables at home.
8. Which bands influence you and do you prefer older or new breed bands?
TMF, Kategorie C, Romantikus Eroszak, Motörhead, Venom, 80´s RAC, Mod revival...to name a few influences. We don't care if the band is old or new as long it sounds good, but still - older stuff sounds often better than the music of today. Every member of the band has their own taste of music, so it's hard to list all the influences. For example, our drummer likes heavy metal and I like neofolk and Madchester stuff...so...i think the point is made clear haha.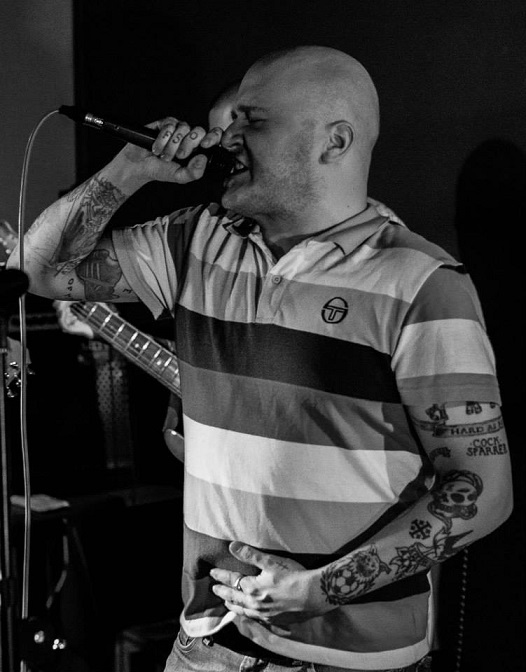 9. I think that you are singing about casual culture, what do you think about the bands like Kategorie C, Foienoord, Soccer Hoolys, etc? Do you like them?
Yep, great bands. I´d like to mention also Agitator from Germany and Guadaña from Spain.
10. You come from the city of Tampere. Tell us more about the city from the tourist and skinhead point of view (pubs, clubs, football team you support and all the things around it, venues). I know just band Tammerfist from your city.
Tampere is a very nice city, not too big and not too small. You can find everything you need for normal life and because of its geographical situation, it's very easy to visit. There's also a very strong pub culture in Tampere, nice small pubs with great local atmosphere and local beers. The pubs like O´Hara´s Freehouse, Salhojankadun Pub and Oluthuone are really worth of a visit if you are around. As I mentioned earlier, we are supporting football team called Ilves and our stadion is located in Tammela, just a few steps from the city centre. If someone wants to visit Tampere, just contact us and we can show you some places and teach you how to eat local food called Mustamakkara haha!
11. How many gigs do you play and how do you like playing live?
Actually we have two upcoming gigs at the moment, in this month we are playing in Kuopio with Finnish bands called Open Finger is a Broken Finger and Ultra Brewtality, next month we are playing during the EBK support night. It would be great to play someday in your country as well!
12. When we can order your merch?
We are a bit lazy when it comes to printing shirts etc… but they are coming...sooner or later! More details can be found on our Facebook page and pre-orders section for our second EP is already available on the Lionheart Records website!
13. Do you know anything about Czech Republic?
Sure we know something; Czech food is really tasty, beer is great and women are beautiful. And oh, you are better than Finland in ice hockey...haha! And what comes to football, I´ve seen some really nice tifos from Czech teams, for example supporters of Zbrojovka Brno and Baník Ostrava are doing a good job!
14. Plans for the future... ¨
Playing gigs, doing those shirts(!) and writing new songs. Simple as that! And maybe launching Rangaistuspotku beer...
15. Last words....
Thanks for the interview, keep on working with Backstreet Battalion, it is always nice to read about new bands and records. Feel free to contact us regarding gigs etc :
rangaistuspotku@gmail.com or https://www.facebook.com/Rangaistuspotku?fref=ts