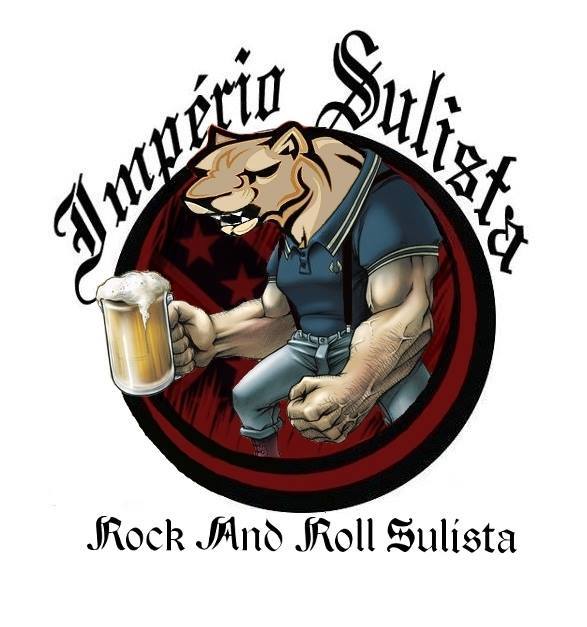 1. So at first can you introduce your band, members and tell us how you met each other...
R: First opportunity to thank you, we are in three L.P. members on vocals, T.C. on drums and L.S. on guitar and vocals (low in recordings).We met through the ideologies and good beer glasses, towards the same goal we have.
2. When and why came decision to start a band and why name Imperio Sulista (Southern Empire)?
R: We started just to amuse and distract us, but we saw a real need to do something for our land, decided to do it through the music, we believe that our three states form an empire, thus appearing to Southern Empire.
3. Have your members any experience with palying in different bands?
R: Not just a Southern Empire
4. I saw that you have 4 songs CD (3 of them are on youtube) can you describe each of your song and its topics (which are mainly patriotic and about Southern Independence I guess)?
R: Our homeland is South cath sigh and not the life out of them (speaking from Brazil), our letters are all geared to our proud to be South, tradition and our ancestors, without disregarding the rest of the country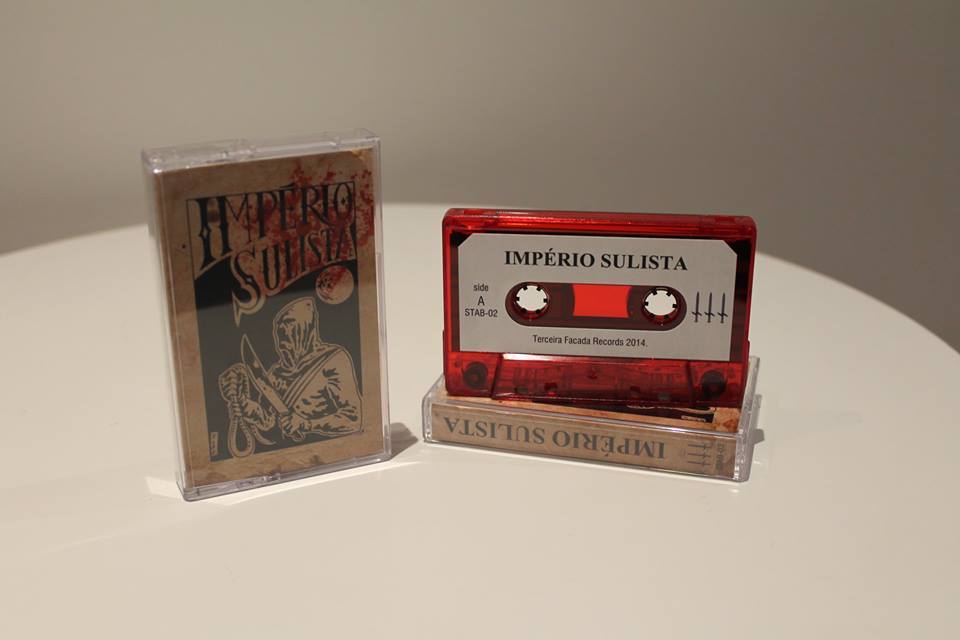 5. Was it an officiall release?
R: No, a totally independent release without linkages with record labels, movements, etc.
6. What are your musical influences?
We hear traditionalists, regionalist songs, and R.A.C.
7. You came from the Santa Catarina state...can you tell us something about the living there and introduce your area little bit?
R: Our state is considered the best state to live in the country, strong economy, low crime, low unemployment, but unfortunately we are still sucked into the union, culturally speaking, is the state that is closest to Europe, we a strong European colonization so perhaps cultural wealth.
8. What should we know about your area from the tourist and skinhead tourist point of view?
R: As mentioned we do not have any linkages with movements, our sound is free, regardless of who may hear it, not discriminate against anyone, we try to meet all iqualmente for us what matters is the true character.
9. You have very nice drawn logo...who is responsible for it?
R: The logo was created by L. S. (Guitarist)
10. As I mentioned I know you have mini CD out and I saw also some official t-shirts...where can we order them?
R: Contact by email erickfrontman@gmail.com
11. What about the gigs...do you play live or it is more something like studio project?
R: The principle of a design studio.
12. I know bands like Bandeira de Combate, Bronco Army, Dr. Martins and bands from Brasil Oi! vol. 1 compilation...what are some other bands in your area which you can recommend us?
R: We heard few bands in that environment, we have no linkages, these indicted that we recommend is the DR. Martins.
13. Is there some kind of rivality breween bands from the South and North area of your country?
R: Do not keep in touch with other bands, therefore we have no such information, we try to stay away from this type of matter.
14. Do you listening to Europe bands or do you prefere the South America´s ones?
R: We seek to listen to bands with good lyrics, melodies, regardless of where it is, we respect all the work.
15. Do you know anything about Czech republic?
R: For what we know, has a very strong nationalist scene.
16. Plans for the future...
R: We seek to fight for the independence of the South, educating the people through the music, and also show them that the decentralization of power is the best way, so we followed.
17. Last words...
R: We appreciate the space that was given to us, who want more information about the band contact by e-mail cited above, big hug to everyone!