1. Hi, so at first can you introduce your band, members (age, hobbies, work…) and tell u show you met each other?
We're The Hardknocks, A streetpunk band based out of Los Angeles, CA. The band is Anthony on Vocals, David on Guitar, Gio on Guitar, Mike on Bass & Ray on Drums. We all have different titles as far as Jobs, Some of us work Construction, Schools... You know the 9 - 5 schedule.
2. When and why came decision to start a band and why the name Hardknocks? Have any of your members any experience with playing in some band before Hardknocks?
I started the band as a side project in 2010 and Recorded a Demo that never got released. I think we played a handful of shows before we called it quits. In 2014 I decided to give the band another shot and it was a success! I decided to name the band "Hardknocks" cause of the style of lyrics I write, Hardships and getting kicked down by life. it was the perfect fit for the band. I(Anthony) played in a few bands over the years like Crucial Infantry, Toughskins,Fed Up, Down For Life & Ten Hole Bootboys. David has played in Toughskins, Street Value, Ten Hole Bootboys & Crucial Infantry. Gio played in Crucial Infantry and is Currently in 2 Thrash Bands called Dismantle & Merciless Death. Ray Played in Ten Hole Bootboys. Mike Currently plays in Down For Life.
3. You have out EP on Vinyl4 Bootboys Records and Battle Scarred LP on Crowd Control Media Records…how did you came to these labels and how do you satisfied with their work?
We were approached by Vinyl4Bootboys on our Reverbnation band page. It only had 2 old demo songs we put up. They liked it so they wanted to release a record for us, It was perfect timing with the comeback of the band with a solid line up. Crowd Control Media released a CD for our Brother band, Down For Life. So they offered us a deal to release a Full Length LP, Obviously we went for it. Everything they have done for us has been great. Good Quality work.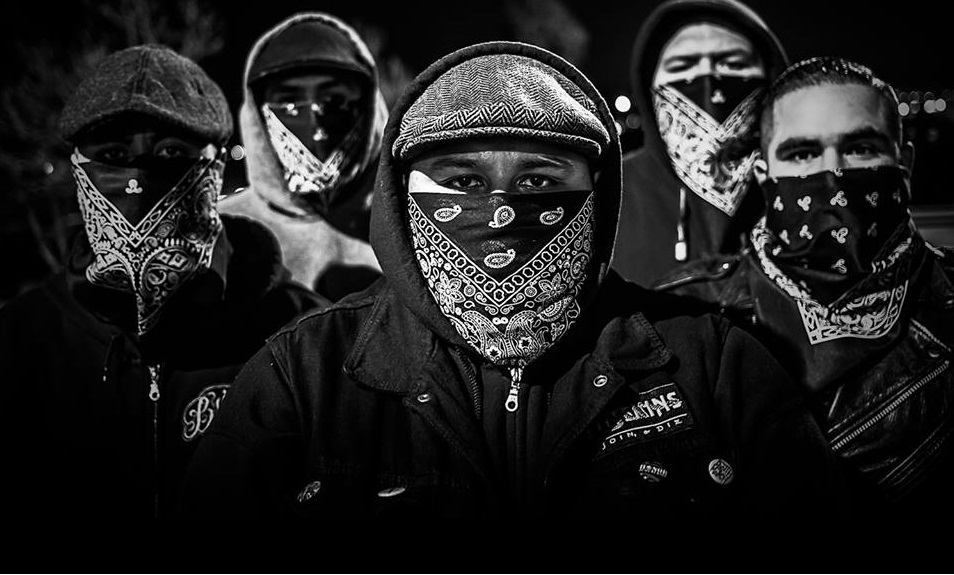 4. What are your musical influences, do you prefer old or new breed bands, US or Europe? And do you like other styles then just punk, Oi!, HC?
We like all kinds of music. I personally love old school youth crew hardcore and American Oi! As for everyone else in the band it ranges from Reggae to Hip Hop, Metal to Corridos! haha!
5. Can you introduce your songs and topics of the lyrics to our readers?
I write about everyday life through my eyes and Everything I have been through or Put people through.Pride in myself and our scene, and Never giving up the fight! I've been told that others can relate to our songs and it just doesnt get any better than that.
6. It seems that you prefer vinyl instead of CD, am I right? Why? Do you collect music?
I personally Prefer Vinyl over anything. I'm a big vinyl collecter. But for the band we have released CD versions of our full length album 'Battle Scarred'.
7. You live in LA in California, can you describe the scene here, bands, clubs, pubs, crews in your local area? Also can you recommend us some places which worth visiting?
The scene is there, Old school and New come around to the shows and Reggae Nights. There's tons of Bands in the scene from San Fernando Valley, East Los Angeles, South Central, Boyle Heights and so on... The punk scene is definitely not dying from the Backyard gigs to the Venues. We play spots all over like Scotland Yard pub, Characters Bar, The Airliner Usually with our friends The Malchicks, The Warlords, Down For Life & Aggroculture US. As for crews theres plenty but for the most part we all get along well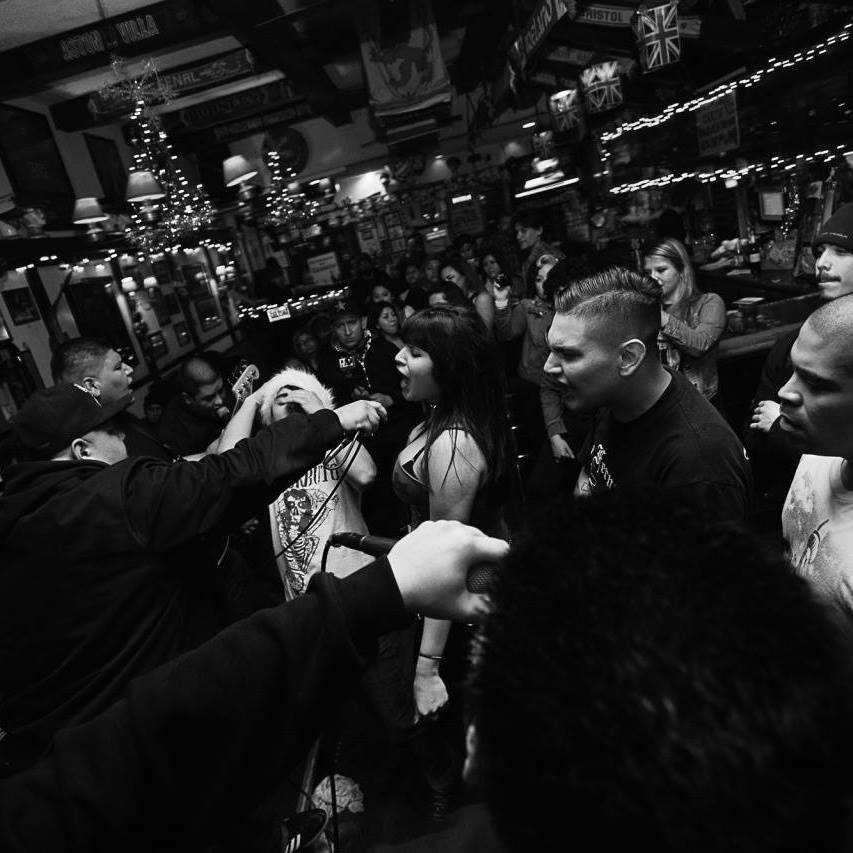 8. What about the gigs…it is problem for Oi! band to find a place for playing live?
It depends, Lately we haven't had any problems. A couple of years back we had a Oi fest that got shut down by the club owners because they found out all the bands playing were skinhead bands. I guess they got scared haha.
9. Where we can order your stuff?
You can find information on our main page at HardknocksOi.com or CrowdControlMedia.net
10. Do you know anything about Czech Republic?
I know its a beautiful place, Would like to make my way over there soon.
11. Plans for the furture…
We plan to travel out to Europe to play shows, Release more Records. Thats what we really want to do.
12. Last words…
Thanks for the interview! We have lots of stuff in the works for a few releases coming soon! You'll see more of us soon! Keep The Faith! -Anthony